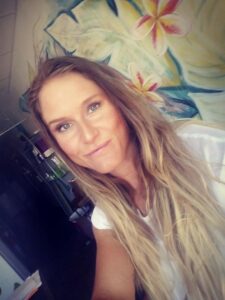 Meet Casey Lee – Owner & Esthetician 
Skin Spa was founded by Casey Lee in 2013 in Jacksonville Beach, FL. Her vision was to create a modern spa with an edge, while providing the best in chemical/toxin/cruetly-free beauty.
Casey, our Founder and Esthetician, began her career in 2003 after graduating top of her class from Florida College of Natural Health in Fort Lauderdale, Florida. Upon graduating, she returned to Jacksonville where she spent 10 years in the charmingly upscale neighborhood of San Marco where health, fitness, fashion, and beauty are a way of life.  It was in that time that she worked alongside two very talented and influential boss ladies, established herself as a highly reputable professional esthetician, and began building a loving and loyal clientele. She is well known for her expert brow shaping, acne treatment facials, and signature Dermaplane Facial!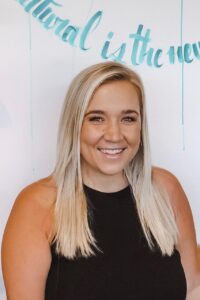 Nikki Nicholson – Esthetician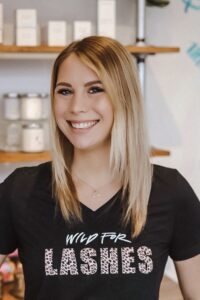 Lindsey Stirna – Esthetician 
Lindsey grew up in Jacksonville, graduated esthetics school in 2015, and has been with Skin Spa ever since! Her passion was originally make up artistry, but she quickly realized the joy she received from healing clients' skin & restoring their confidence. She is 2x certified in classic and volume lash extensions with 5+ years years of experience. She takes pride in the services she provides to her clients by paying close attention to detail while making you feel right at home. Outside of Skin Spa, she enjoys playing with her kittens, hitting the water on her paddle board, playing volleyball, and going to concerts with friends.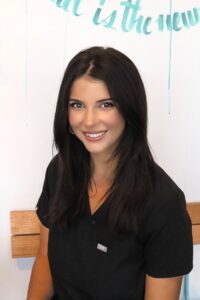 Rachel Brown – Esthetician 
Rachel is a Jacksonville Beach local, who began her training at the Parisian Spa Institute in 2019 where she received an ACE Grant, which is awarded to highly motivated and qualified individuals. She graduated with her certification in Esthetics as a facial specialist, and was honored to join the incredible team at Skin Spa. Rachel also works as a professional makeup artist, and has done work for multiple weddings, special events and photoshoots in the Jacksonville and St. Augustine area. Her passion for skin care and makeup is driven by her love for helping others feel amazing in their skin. Rachel takes pride in each service she performs and finds it extremely fulfilling to connect with her clients, establish trust, and provide personal attention to their needs. She looks forward to supporting you on your skincare journey!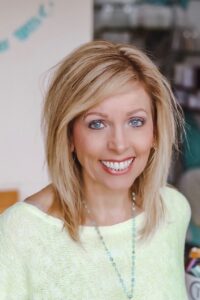 Sheri Corder – Receptionist 
Sheri has been with Skin Spa since opening at our current location. She graduated from Florida State University with a degree in fashion merchandising. Before joining our team, she was a former manager of a local women's boutique for 14 years. She has a passion for helping women look & feel great about themselves! In her leisure time she enjoys traveling, fitness & beach walks. She's married with 3 grown children & a daughter-in-law. Look for her to greet you with a smile at the front desk!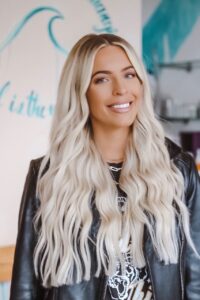 Brooke Baumann – Receptionist 
Brooke grew up in the Midwest and moved from Chicago to Jacksonville just two years ago. Her background is in the fashion industry and she has a love for social media marketing and branding. Brooke is responsible for Skin Spa's social media platforms and marketing campaigns. Outside of Skin Spa, she also runs a fashion & lifestyle-based blog and loves to travel. Brooke would love to see your #SkinSpaSelfies on Instagram and Facebook!